Top 20 Richest Bodybuilders in the World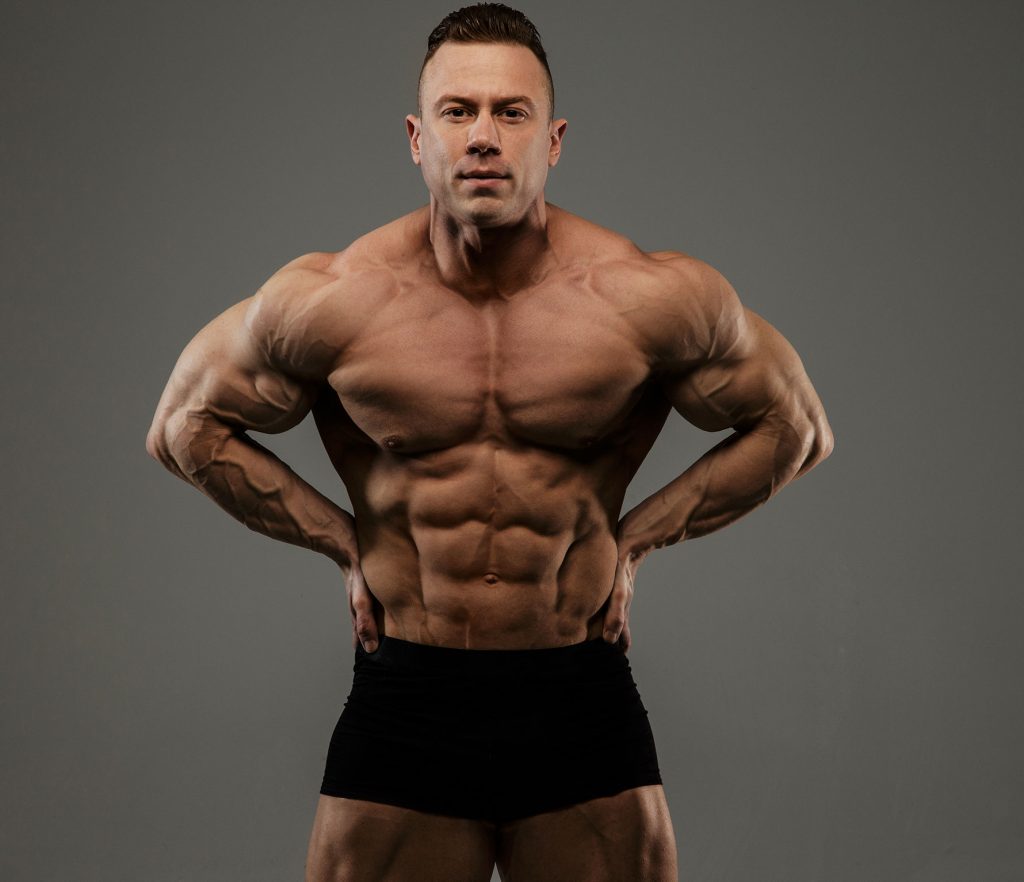 Bodybuilding is far from the most profitable sport. Prize money at best reaches 150-400 thousand dollars. And this is for the victory in two major international tournaments – "Arnold Classic" and "Mr. Olympia". However, even in bodybuilding, you can make good money through branding, advertising or sponsorship. And also, if you build a career in show business, as many celebrity bodybuilders do.
Today we will look at which of the athletes earned the most over the years of their professional career. The list will be in reverse order (from last to first place) to keep the intrigue. Although, we believe, you already know the top five or at least the richest athlete in the entire history of bodybuilding.
20. Jeff Seid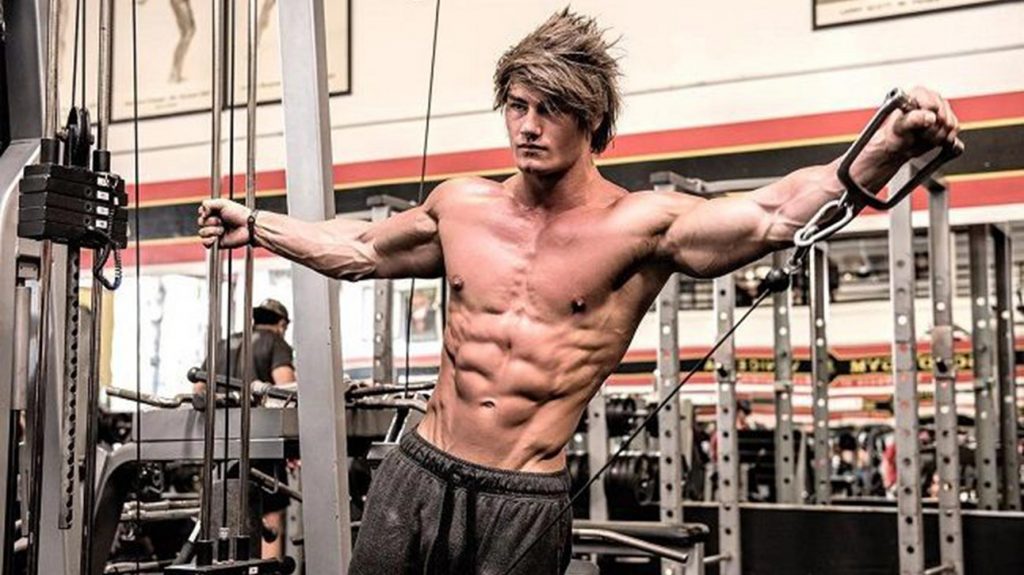 This is an American professional IFBB (men's physique) and the youngest bodybuilder on our chart. Jeff started training at a very young age, while still a teenager. But still, his video guides were gaining thousands of views on YouTube. Now he is only 26 years old, but the athlete's fortune is already estimated at $ 1.5-1.6 million. It is not professional performances that bring money into the account, but sponsorship payments under contracts and their own line of sportswear.
Thus, the young talent was able to bypass many bodybuilding veterans, getting into the list of the richest athletes of our time.
19. Kai Greene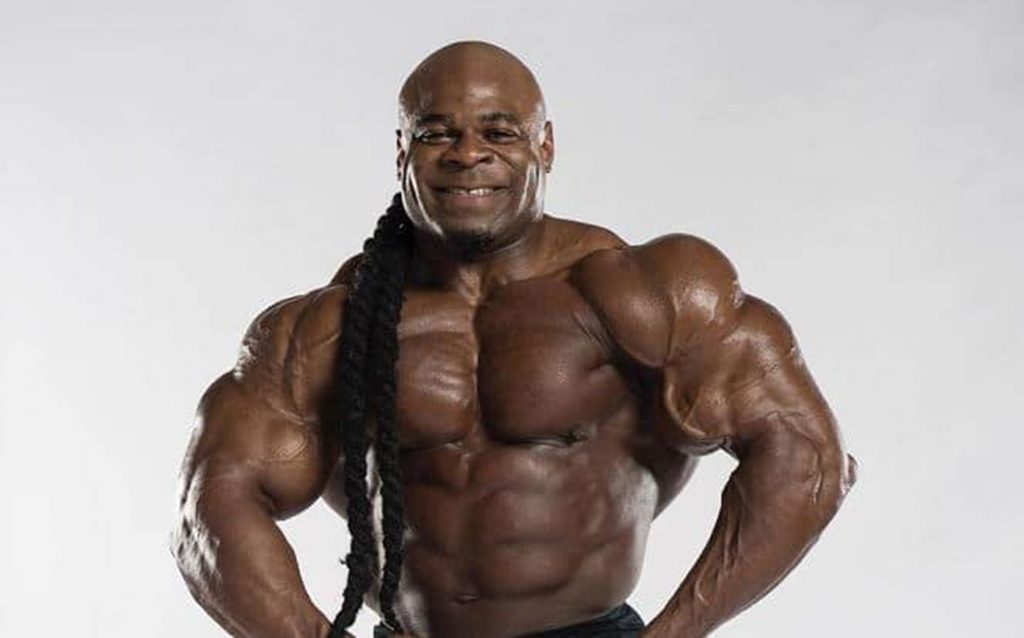 One of the most charismatic bodybuilders today. In addition to iron sports, the American Kai Greene tried his own hand at art – he played in films, wrote books and paintings, even sculpted sculptures. But most of him are still known as a successful bodybuilder.
Even before he came of age, Green managed to participate in a dozen tournaments for amateurs, having won the status of a WNBF professional. And when he got to the IFBB, he won the Arnold Classic in 2009, 2010 and 2016, won 6 different grand prix around the world (from Prague to Colorado) and took 2nd place three times at Mr. Olympia (2012-2014) … A truly outstanding track record!
How big a fortune has the bodybuilder made from all these victories? According to experts, it is huge, not less than $ 1.6 million. A significant portion of his profits come from royalties from book deals and filming on TV, income from the sports nutrition brand Dynamik Muscle, payments from sponsors Flex and Ryderwear.
According to already 45-year-old Greene, in the near future he has no plans to part with bodybuilding.
18. Steve Cook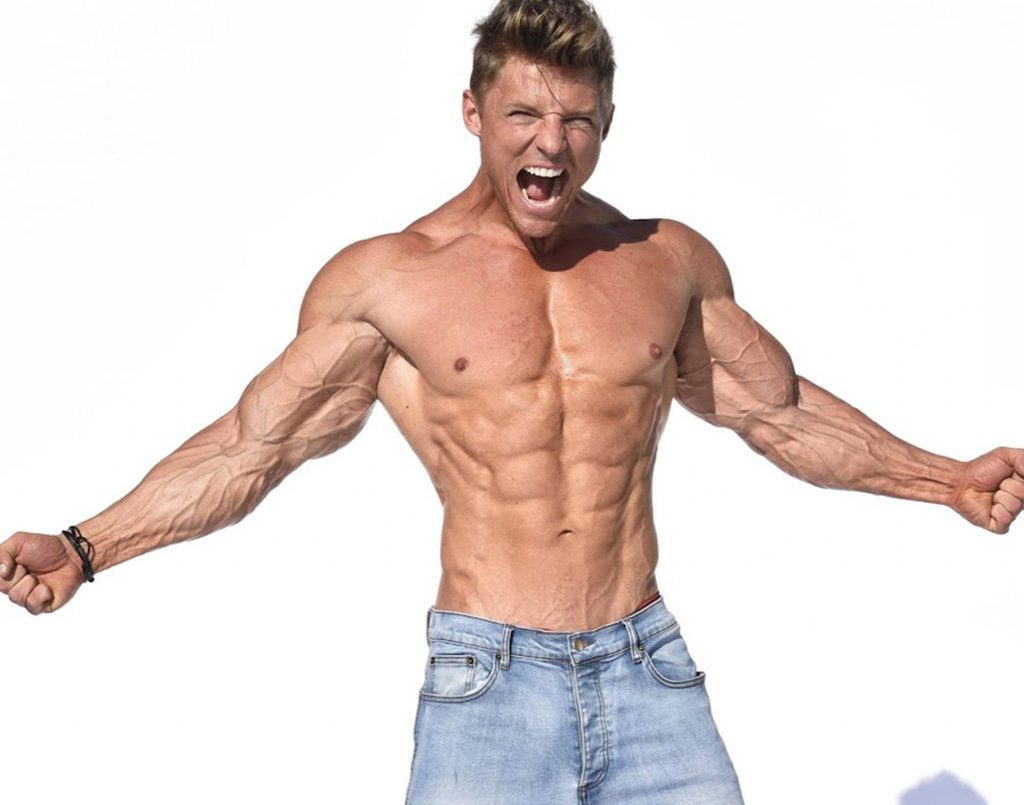 Another professional athlete from the United States. Steve Cook is a men's physique, a world famous fitness model, the face of the Optimum Nutrition brand and Bodybuilding.com (the world's # 1 bodybuilding portal).
Steve managed to win his very first national competitions in 2009, thanks to which he quickly became famous in his homeland. From 2010 to 2015, the athlete took part in 7 more tournaments, winning 6 of them. Today he settled in Los Angeles (California) and is active on social networks. He has over 2.5 million Instagram followers. And his articles for specialized magazines and videos on YouTube with training and nutrition guides regularly gain hundreds of thousands of views.
Steve Cook is estimated to be worth $ 1.9 million.
17. Mike Chang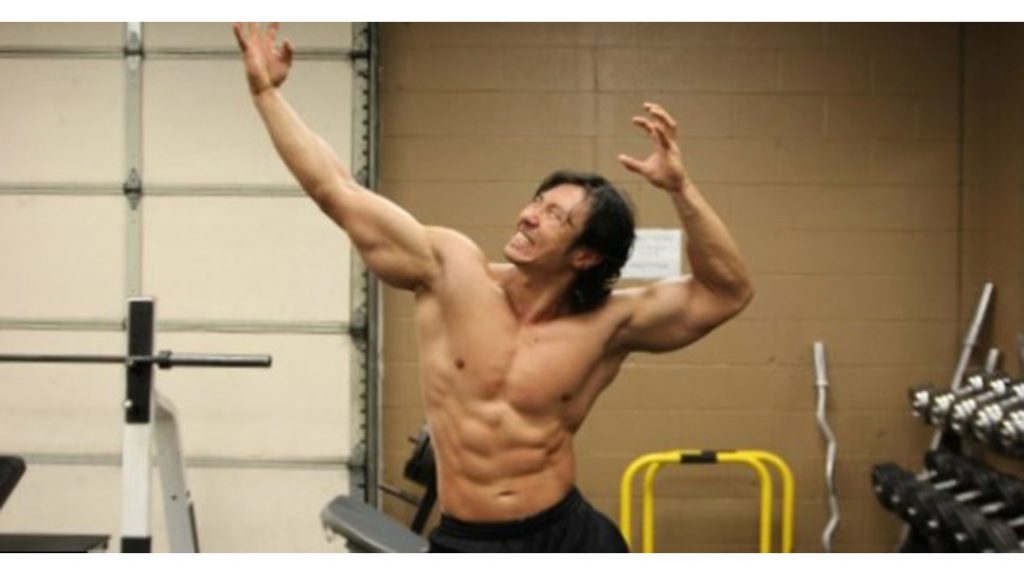 An ambiguous personality in the bodybuilding world. But we do not assess the merits, but the income of the athletes. According to this indicator, Mike Chang deserves to be on the list of the best bodybuilders.
Explaining for those in the tank: Mike Chang is an online fitness guru who invented several supposedly revolutionary training techniques, notably the Six Pack Shortcuts and the Flow Training Method. To put it bluntly, the Chinese American is known for breaking out of rags to riches. He started his YouTube career in 2009. After 3 years of guidance and 200 videos of recommendation and advertising, his channel has grown to 2 million subscribers.
Chang does not have any significant achievements in the professional scene. However, that didn't stop the jock from getting rich quick. A few years ago, his net worth rose to $ 2 million.
16. Lazar Angelov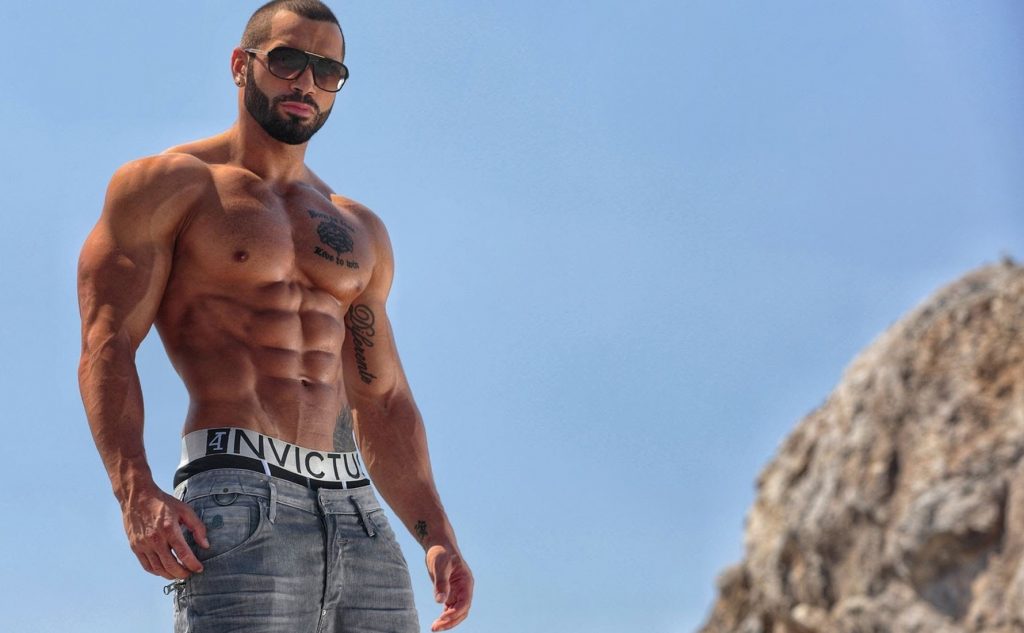 The athlete is from Bulgaria, a successful personal trainer and fitness model.
Lazar Angelov's competitive career began with one random photo on the Internet. His physical form impressed bodybuilding enthusiasts all over the world so much that the pitching had no choice but to try his hand at competitions. He became interested in iron sports while serving in the army. Prior to that, he played in the National Basketball League for about 10 years.
After participating in several international tournaments (for example, winning the Russian Bodybuilding Cup) Lazar Angelov moved to St. Petersburg for permanent residence. Where now he conducts seminars, is filmed for advertising and gives personal training.
The cost of the Bulgarian, like Mike Chang, is estimated at $ 2 million.
15. Calum von Moger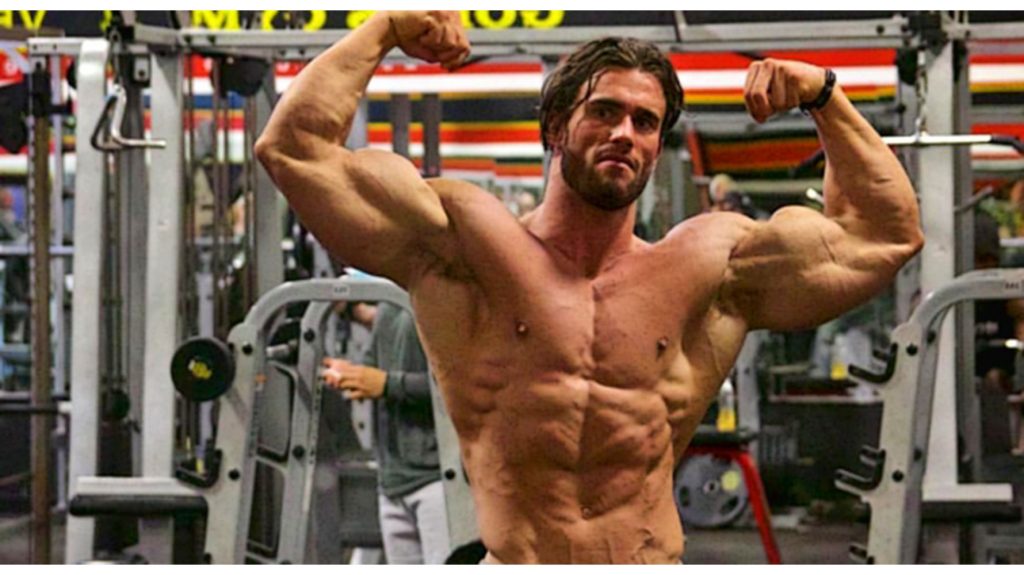 Australian bodybuilder, YouTube star, TV and film actor. Envious people explain the popularity of Calum von Moger by the external resemblance to Arnold Schwarzenegger. But if you look not biased, then everything falls into place. Moger has one of the most impressive muscles in all amateur bodybuilding. That is what, and not in appearance, they are similar to the Austrian giant.
So far Calum has only competed in tournaments from WFF, NABBA and NPC. It is unknown if he plans to break into the IFBB scene and pursue a competitive career in general. It was rumored that the Australian would try his hand at Olympia in 2019 or 2020, in the men's physique category. But it never got beyond rumors.
The athlete's Instagram has as many as 3 million subscribers. Among the richest bodybuilders, Calum von Moger ranks 15th with a fortune of $ 2-2.1 million.
14. Christian Guzman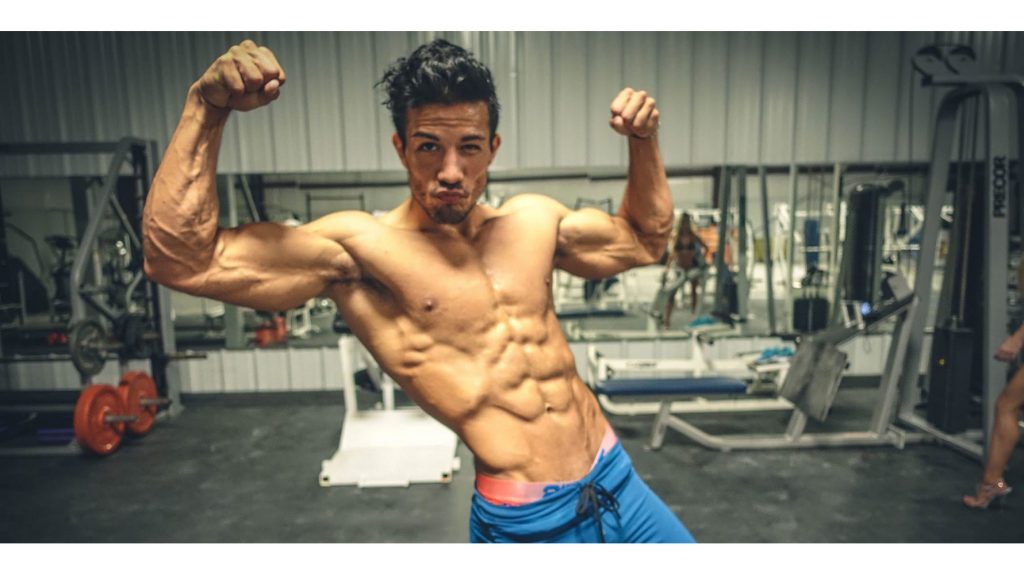 Experienced amateur bodybuilder, fitness star, successful personal trainer and entrepreneur at the same time. Christian Guzman is the founder of Alphalete Athletics and owns a state-of-the-art gym in Texas, USA (also under the Alphalete brand).
And let Christian not participate in pro-tournaments like Kai Green, Ronnie Coleman or Arnold Schwarzenegger. From a financial point of view, he achieved considerable heights even against their background. The athlete is currently working on his online influence. More than 900 thousand people have already subscribed to his Instagram account. He also regularly releases videos on YouTube, giving recommendations to aspiring bodybuilders and fitness players. This is how Guzman describes his own success on the Internet: "In the first year I published a video every week and gained 3 thousand subscribers. In a year there were 20 thousand. Then 100 thousand. You just keep uploading content, and if you do it with heart, then everything will definitely work out. "
Personal business, advertising on the Internet, working as a model and a coach made the bodybuilder richer by $ 2-2.2 million.
13. Mike Rashid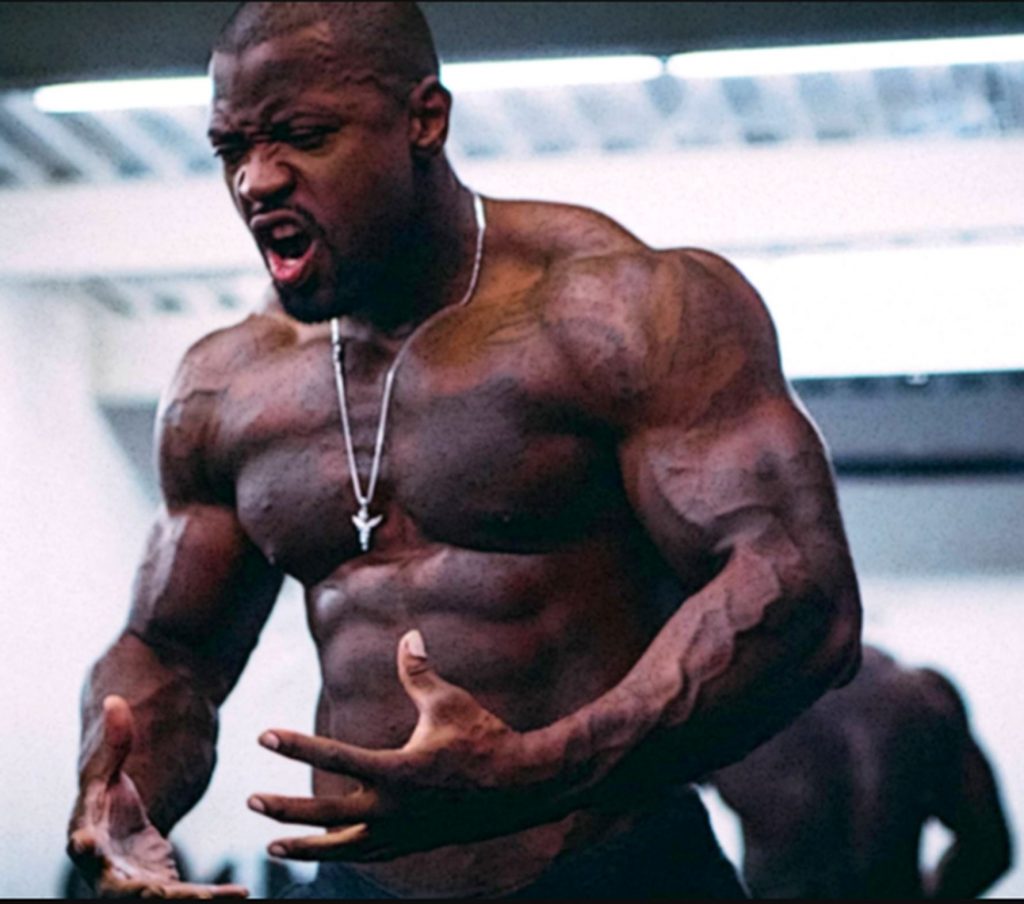 Mike Rashid's track record is no less impressive than any of the participants in our ranking. Mike remains a big fan of bodybuilding and powerlifting, is in related business and runs a popular YouTube channel. He has also been fond of various martial arts since childhood, such as boxing or mixed martial arts.
The athlete owns the fancy Iron Addicts gym in Miami. In addition, he is the co-founder and CEO of IMSOALPHA, a dietary supplement company.
Mike Rashid is currently worth an estimated $ 2.1-2.2 million.
12. Mike O'Hearn
American 51 year old bodybuilder, fitness trainer, actor and model. He is also the inventor of the "Strength Bodybuilding" program, a method of training hypertrophy and muscle strength. Mike O'Hearn is a four-time "Mr. Universe" living legend of iron sports.
Recently, Mike posted a series of pictures on Instagram where he compared his physique in 1983 and 2020. And you can't say that the guy in the first photo was only 14 years old. However, according to the last photo, one also cannot think that a year and a half ago the athlete celebrated his 50th anniversary.
To put it mildly, O'Hearn is well preserved. In addition, over the past years, he has significantly increased his own well-being. Today his total capital is estimated at $ 2.5 million.
11. Dorian Yates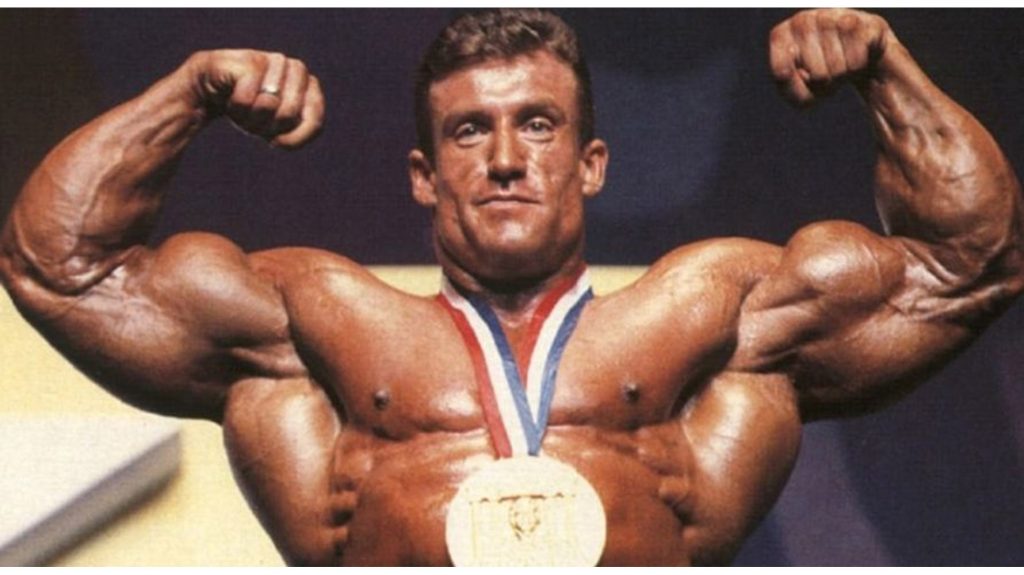 British bodybuilder, former IFBB professional. He won the Mr. Olympia title for 6 years in a row (1992-1997). In terms of the number of victories at the most prestigious competition for bodybuilders, Dorian Yates occupies an honorable fifth place. Only Lee Haney and Ronnie Coleman (8 trophies), Phil Heath and Arnold Schwarzenegger (7 wins) have more.
After completing his sports career, the ex-champion, along with his wife and children, Lewis and Taney, settled in their homeland in England. They got married with Debbie on November 2, 1991, and have lived a happy family life ever since. Dorian Yates also has a sister – Lisa (5 years younger than him). The girl is engaged in equestrian sports and the sale and purchase of race horses.
In the nineties, "Shadow" was the largest of the professional bodybuilders. This nickname was given to the athlete by his close friend Peter McGoach (now the editor of FLEX magazine). Dorian and Peter jointly published the book "The Story of a Fighter". Perhaps there is simply no better name to describe the life of this great bodybuilder.
How is Dorian Yates doing financially? They are all right too! For 2020, he earned $ 3.5-4 million.
10. The Hodgetwins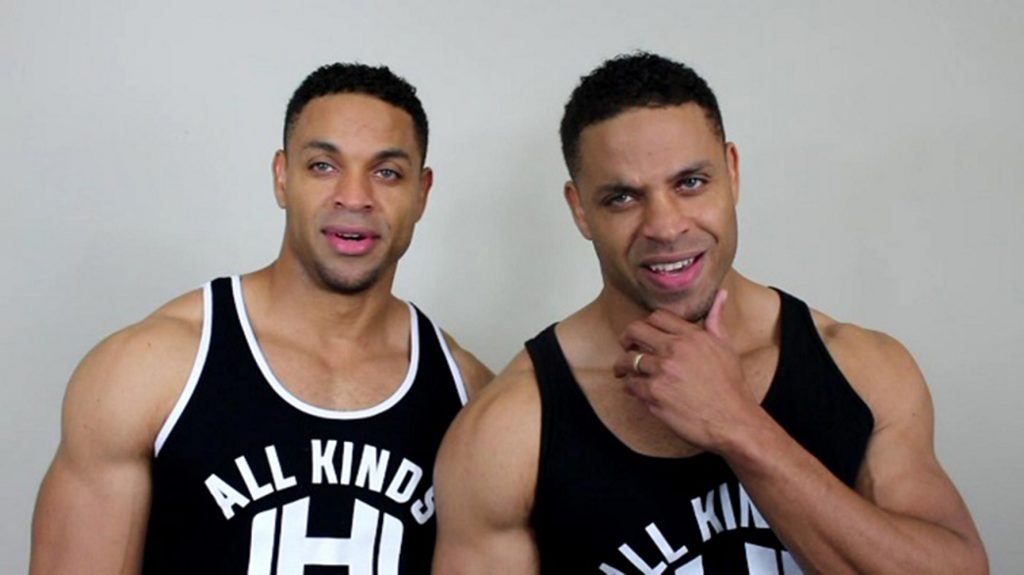 The Hodge brothers debuted as comedians, filming bodybuilding and workout sketches. They receive hundreds of messages every day asking them to talk about workouts, nutrition, supplements or pharmacology, which are then filmed in humorous and sometimes serious videos.
If you've never heard of the Hodge twins, now is the best time to get to know their channel. In 2020, the brothers are at the peak of their popularity. Original videos often get hundreds of thousands to a million views. At the time of this writing, the brothers' total capital is estimated at $ 3.7-4 million. The bulk of their earnings come from merchandise and advertising.
9. Phil Heath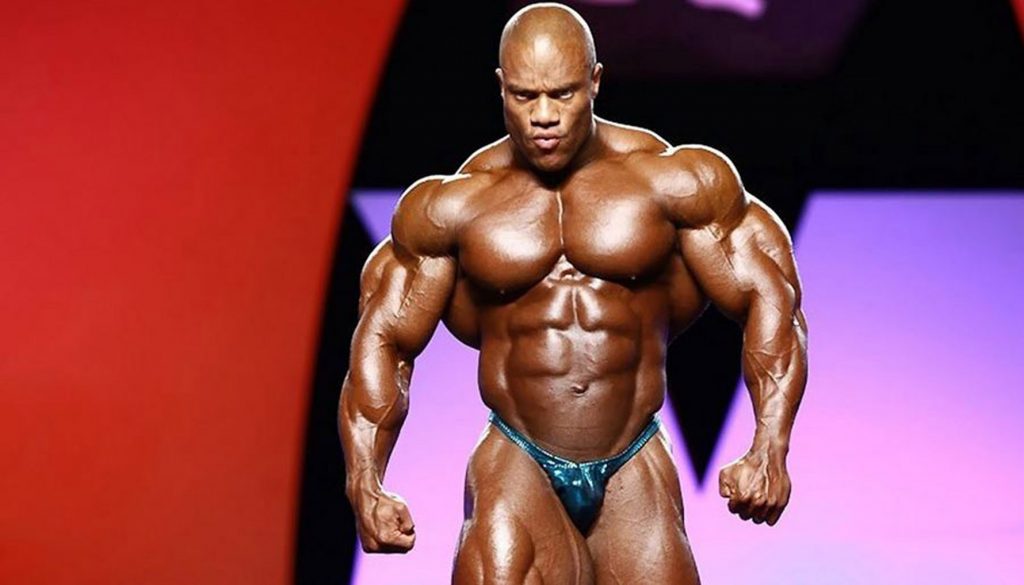 Professional athlete from the USA, seven-time champion of "Mr. Olympia" in the absolute category (2011-2017). Phil Heath tops the unofficial ranking of bodybuilders in terms of success rate. In none of the tournaments in which Phil has participated, be it amateur or professional, has he fallen below the fifth position.
Despite the setbacks of the past two years, Heath is still the face of modern bodybuilding.
In 2018, he lost the title of the best bodybuilder on the planet to Sean Roden. And last season he refused to perform at the "Mr. Olympia" due to surgery to remove a hernia. The athlete is now returning to the main event to claim the 8th title and match up with legendary bodybuilders such as Lee Haney and Ronnie Coleman.
Phil Heath's fortune is neither more nor less than $ 5 million.
8. Lee Haney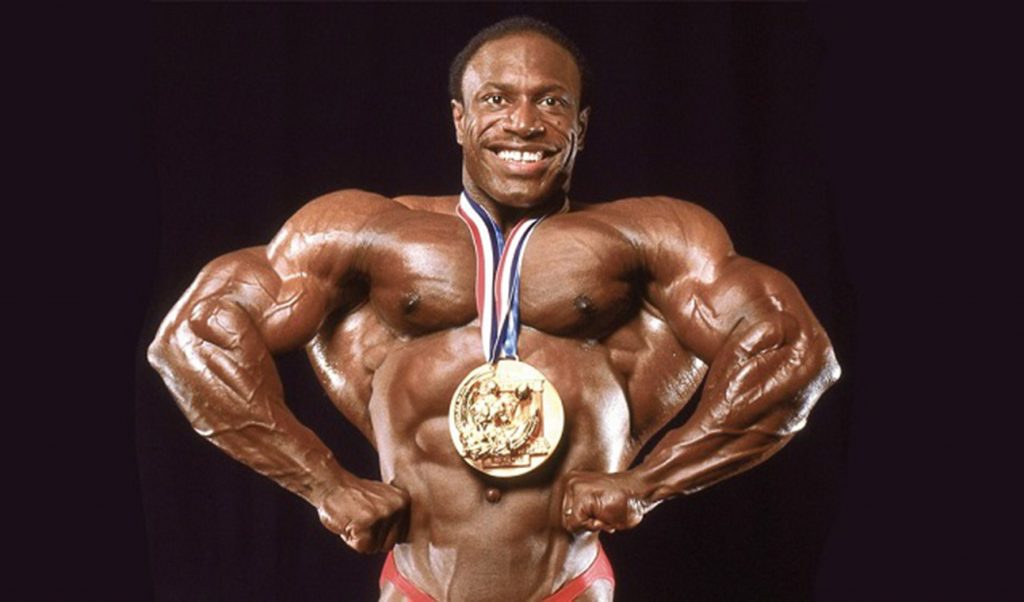 Professional bodybuilder Lee Haney showed how a person can build perfect muscles by their own efforts. He rose to cult status in the bodybuilding world by winning the eight-time Mr. Olympia title. And after completing his competitive career, he achieved considerable success as a personal trainer (teaches other athletes).
Lee Haney is the author of several unique training programs that remain relevant to this day. This explains the demand for an athlete in the coaching field. Lee retired from pro-bodybuilding at the age of 32 but is still in good physical shape. Before the pandemic, he could often be found at various official events, where the former champion is invited as a guest of honor. He also writes articles, books and hosts the annual Lee Haney's Physique & Fitness Games for the IFBB. The American's fortune is estimated at $ 5.5 million.
Fun fact: In 1998, Bill Clinton named Lee Haney as chairman of the President's Council of Physical Education and Sports. In addition, Lee Haney is a member of the International Federation of Bodybuilding (IFBB).
7. Lou Ferrigno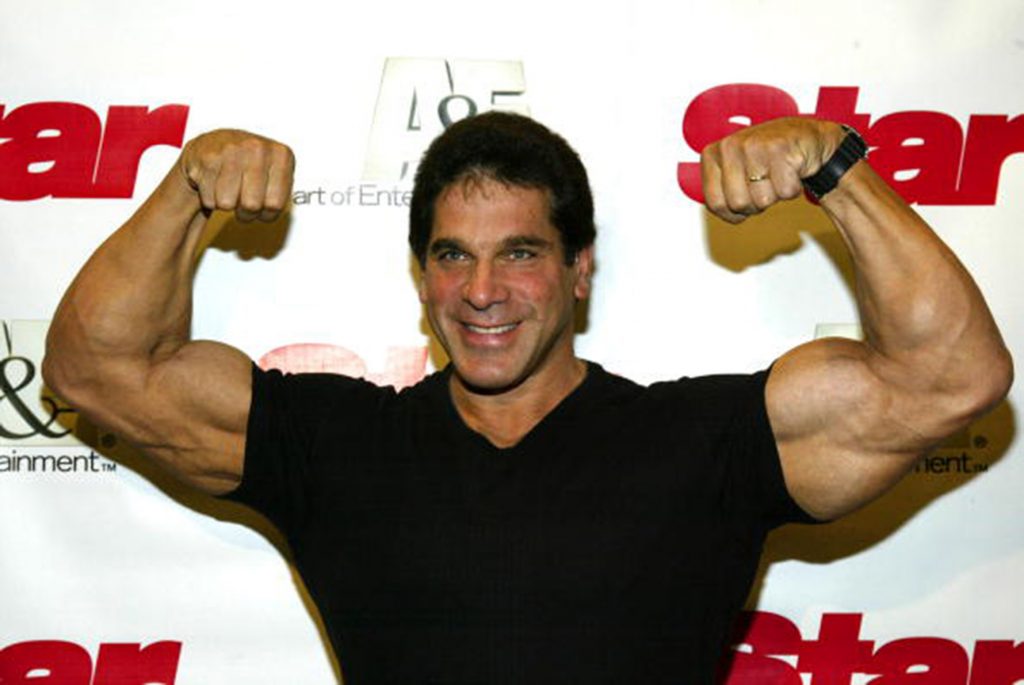 000]
Pro-bodybuilder of Italian descent, star of American television in the 80-90s. As an actor, he is known for the series and films "The Incredible Hulk", "Hercules", "Sinbad: Legend of the Seven Seas". At the age of 22, Lou Ferrigno became the youngest winner of the Mr. Universe tournament.
In total, during their performances, they won the titles "Mr. America", "Mr. International" and 2 titles "Mr. Universe" from the IFBB. Lou gave competitive bodybuilding about 20 years of his life, and at 42, already a father of three, decided to retire to a sports retirement. "Raising a healthy, educated and well-mannered child is a much more important task for a man than building muscles," he said in an interview.
Lou Ferrigno's equity has grown to $ 6 million.
6. Dexter Jackson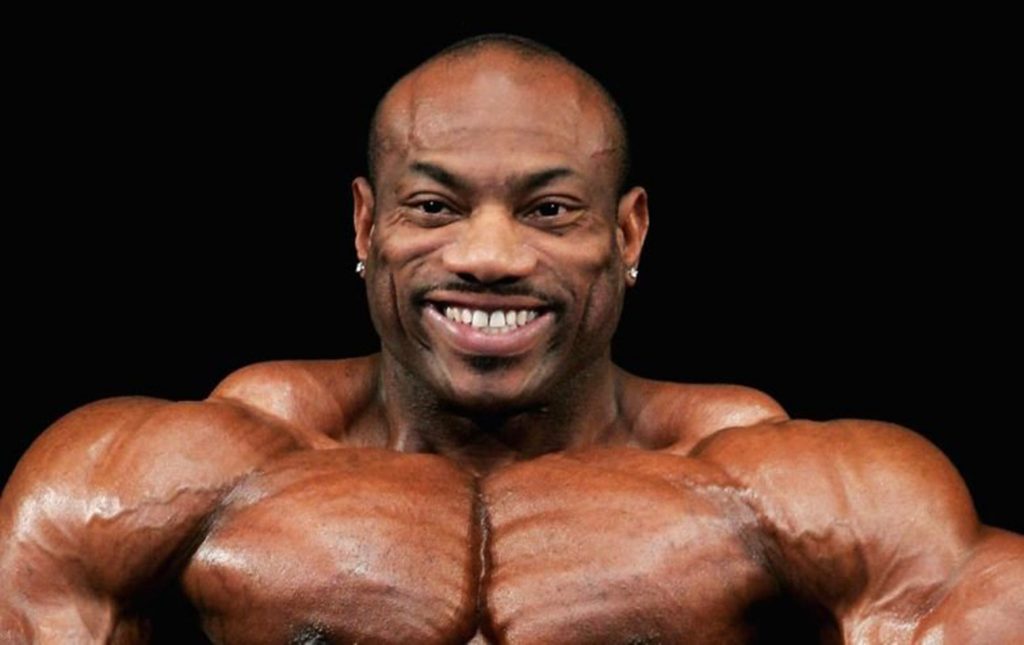 An IFBB professional competing at the highest level for over 20 years. Jackson won his first pro tournament back in 2002 (British Grand Prix). Over the years, the American has won more professional competitions than any other athlete in the history of bodybuilding. Even just the number of tournaments in which he managed to participate is impressive – over 85.
The best achievement in Dexter's career is the 2012 Mr. Olympia title. The iron sports veteran also has several victories at the "Arnold Classic" in Europe, Australia and the USA.
A little about the athlete's personal life: he adores expensive suits and shoes, at home he has a special wardrobe for clothes from Armani. In contrast, Jackson values ​​simplicity most of all in food. Therefore, it is not surprising that pizza has remained his favorite dish since childhood.
Dexter Jackson's fortune for 2020 is about $ 7 million.
5. Gary Strydom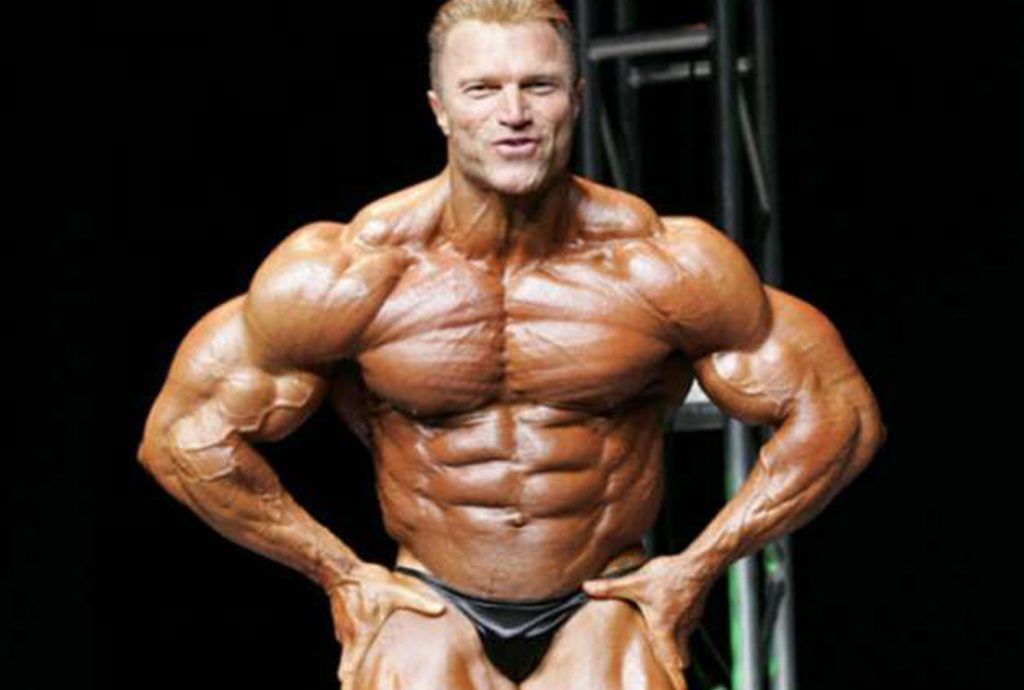 An experienced athlete who has competed in NPC, WBF and IFBB tournaments. Gary Strydom competed from the mid-eighties to the early 2000s. After the collapse of the WBF, he took a break from competition for almost 10 years, returning to tournament life only in 2006. At the age of 47, having made a comeback at the Colorado Pro, Gary showed good physical shape, finishing in seventh place.
For 20 years of performing, Gary Strydom has established himself as a stable bodybuilder, although he did not achieve any outstanding heights. The peak of his career is considered 1989 (3 victories and several silver awards at different grand prix).
Gary Strydom's fortune is estimated at $ 8 million.
4. Ronnie Coleman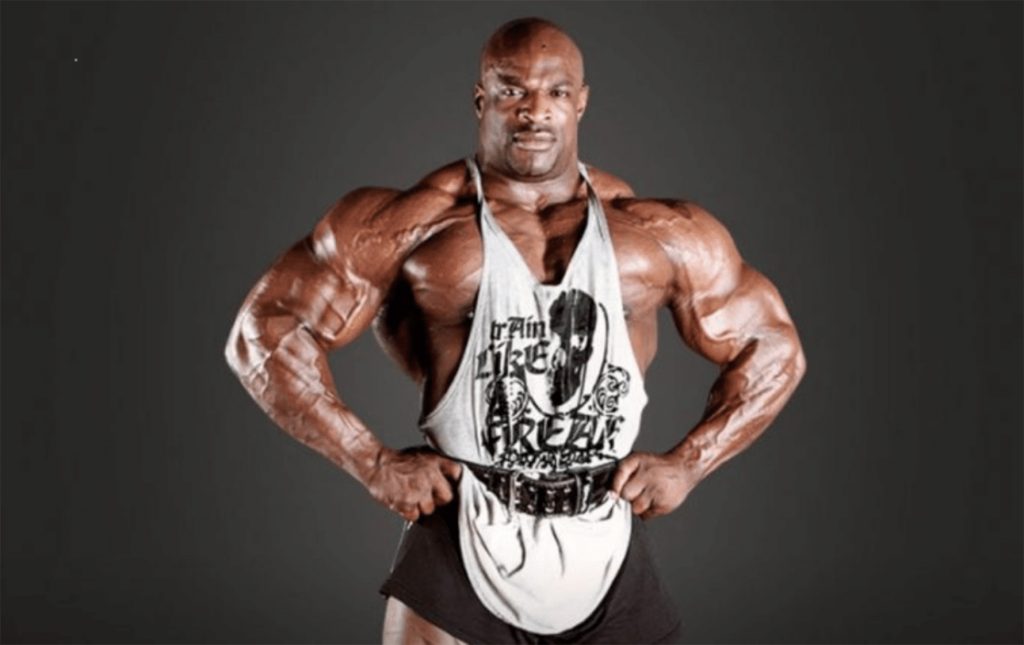 Bodybuilding icon. Many experts and fans, not without reason, call Ronnie Coleman the best athlete in the history of iron sports. He won the title of "Mr. Olympia" 8 times in a row. Only his friend and colleague Lee Haney can boast of a similar achievement. Ronnie is not doing very well today, however. Until recently, he was in the hospital. And in general, over the past years, he has developed many health problems. Remember at least a few difficult operations on the back or hip.
Financial well-being is another matter. When Ronnie Coleman is asked what is most important to him in life, he immediately replies: "Make money!" The former champion really knows how to make them. Endless seminars, presentations, advertising contracts bring him multimillion-dollar income. A single contract with sports nutrition manufacturer BSN made Coleman $ 1-1.5 million richer. And in 2012, Coleman launched his own line of sports supplements – Ronnie Coleman Signature Series, which is sold in more than 100 countries around the world, including Russia, Belarus and Ukraine. After moving to Arlington, Ronnie moved his entire family there. He bought his mom a separate house with three bathrooms and a garage for 2 cars.
How successful is Ronnie Coleman a bodybuilder and businessman? At 10 million dollars – this is the amount estimated capitalization of the eight-fold "Mr. Olympia".
3. Jay Cutler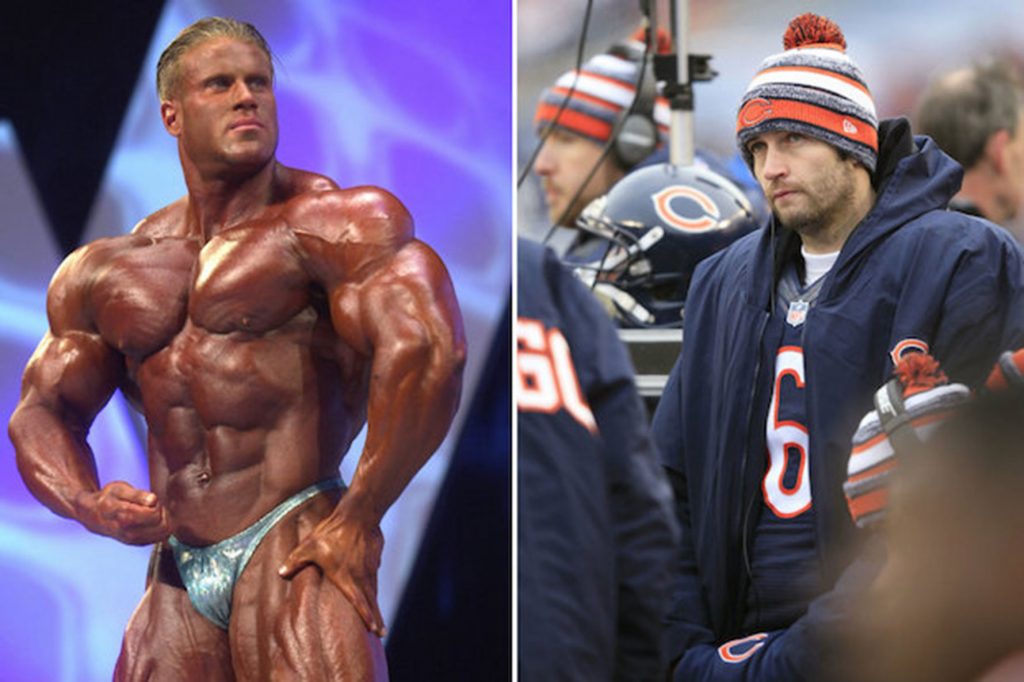 Businessman, coach, IFBB award-winning athlete and former Mr. Olympia. In total, Jay Cutler has won the main bodybuilding competition 4 times. It is important that he was the only one who managed to regain the title after an interrupted winning streak. In 2008, Jay lost to Dexter Jackson, and the next season he bypassed him and Branch Warren, again becoming the best bodybuilder on the planet.
Jay Cutler is an extremely good-natured and helpful person. But that doesn't stop him from maintaining a strong business acumen. Thanks to his personal business and sponsorship contracts, over the past few years, his capital has increased to $ 45 million. Thus, Jay falls into the third line in the ranking of the wealthiest bodybuilding athletes.
2. Rich Gaspari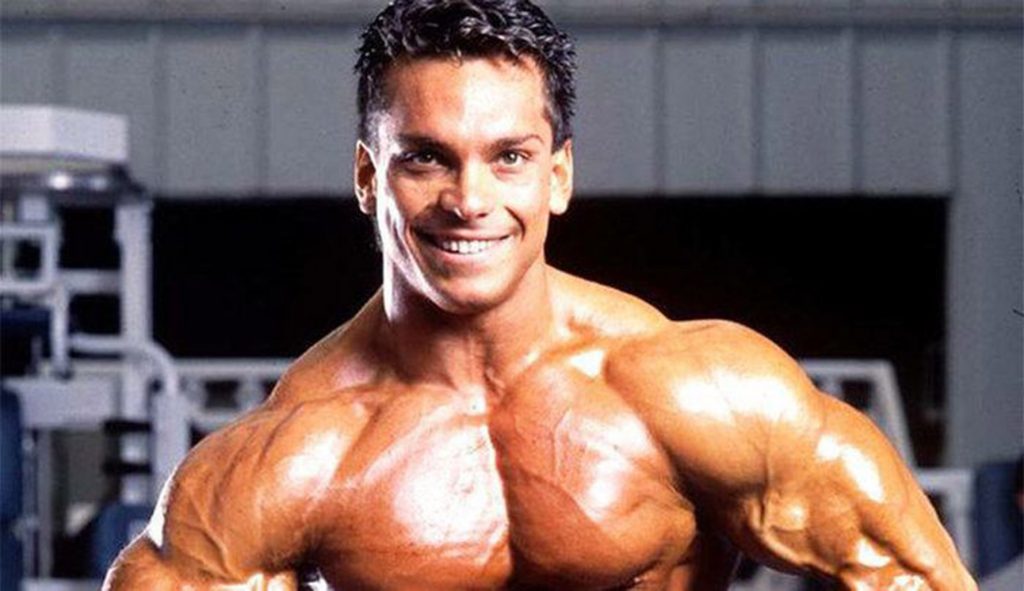 An award-winning ex-professional whose name is immortalized in the IFBB Hall of Fame. Rich Gaspari has been in fitness for over 30 years and is the second richest athlete in the world. Even today, he continues to actively engage in his favorite sports, giving interviews, writing articles and participating in seminars, helping newcomers.
In the late nineties, Rich Gaspari founded his own sports nutrition company, Gaspari Nutrition. For which he was trained and received a certificate from the American Academy of Sports Medicine. Rich also produces branded clothing and bodybuilding equipment.
The wealth of Rich Gaspari is currently $ 90 million and only continues to grow.
1. Arnold Schwarzenegger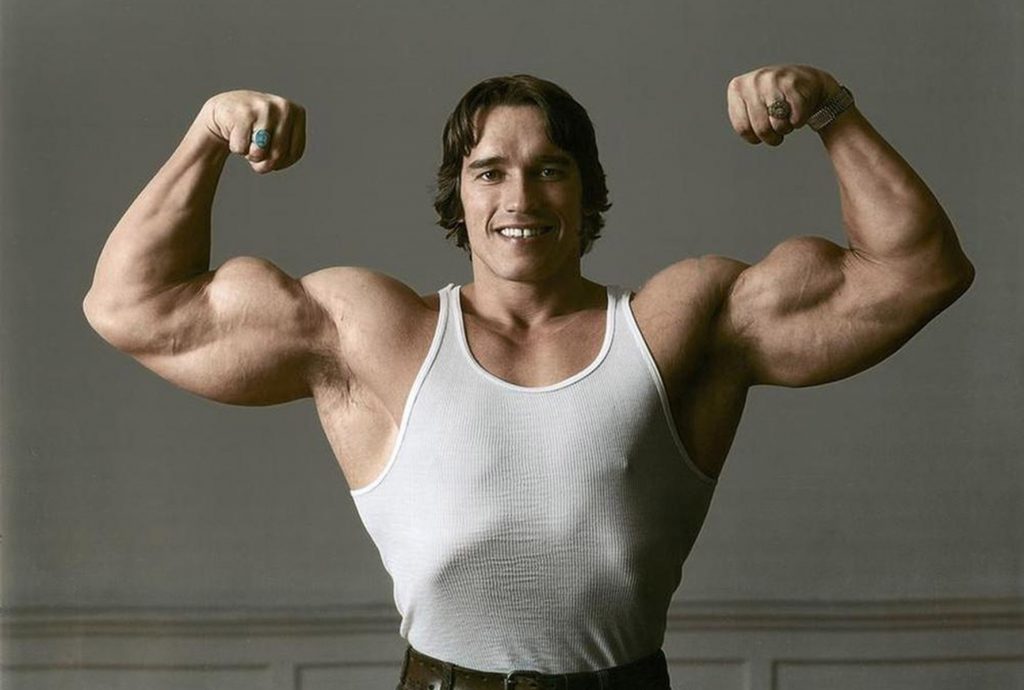 We have no doubt that many readers, when looking at the title, understood who would be in the first place in the rating. Of course, this is the consummate Arnold Schwarzenegger.
Without doubt the most popular bodybuilder in the long history of bodybuilding, he is also a successful actor, businessman and politician. His name is well known even to people far from iron sports. Who, if not him, could be at the top of our chart. Arnold's sporting achievements include: the title "Mr. Universe" (NABBA and IFBB), and most importantly, victories at "Mr. Olympia" in 1970-1975 and 1980. Schwarzenegger is the co-founder of the Arnold Classic tournament, named after himself.
His filmography is no less impressive: "Conan the Barbarian", "Terminator", "Predator", "Commando", "True Lies", "The Expendables" and a dozen other excellent films. At the height of his Hollywood career, Schwarzenegger earned $ 15-30 million per role. Which he did not waste, but invested in business or real estate. Today, Schwarzenegger's real estate portfolio alone is worth over 100 million. In general, for 2020 the fortune of iron Arnold is estimated at almost half a billion.