How to properly train at home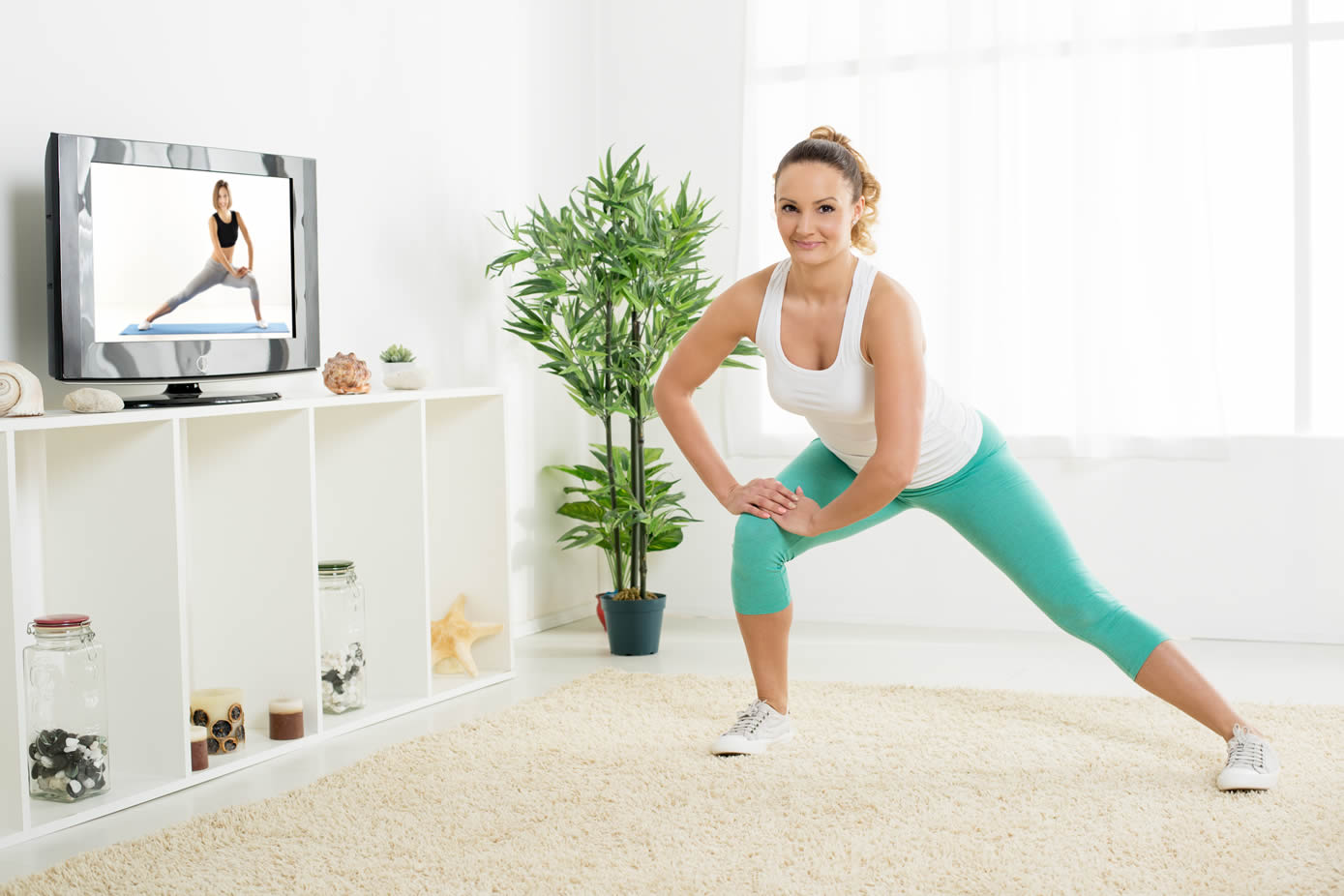 Last Updated on
From this article you will learn how to correctly train at home. You can not achieve the results of bodybuilders, because for this you need simulators and a serious approach, but you can make yourself a beautiful body.
Pumping muscles at home is very real. You will be able to build a relief body, and also to become sturdier and stronger. Unfortunately, this does not work for everyone, because not everyone knows what exercises to do and how to create an individual training program.
Feature of home training
The training program should be selected based on your goals. Before preparing it, you must set a goal that you want to achieve. For example, if you want to throw off extra pounds, then you need to apply cardiovascular. To strengthen the body, general strengthening exercises are used. If you want to draw muscle, then you need to do strength exercises.
Do not be afraid, then there are no simulators and iron at hand. The chairs, dumbbells, etc. will come to the aid. Before the start of Circuit Training, you need to carefully familiarize yourself with the technique of performing exercises, because it is important for a positive result. It's best to watch videos that demonstrate the right technique.
Your motivation plays a large role, since in its absence you are doomed to failure. Do not think that you will not succeed in achieving your goal.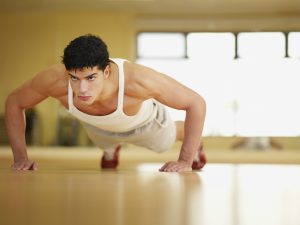 Increase in strength and weight at home
You must remember two important rules:
You should eat regularly (5-6 times a day).
Every week you need to increase the load.
Increasing the load is necessary to ensure that the muscles do not have time to adapt and cease to develop. When the working weight is increased and the complexity of training increases, this leads to an increase in muscle mass. If you want to create a beautiful relief, then you need to increase the number of repetitions and reduce the load.
The main problem of train at home is that it will be hard to increase the load. Here you need to act a little differently – more often change the training program (every 2 weeks), so as not to let the muscles quickly get used to.
In addition, you will need to get dumbbells and weighting. You will also need a horizontal bar or a Swedish wall. If you can not mount a horizontal bar in your house, then you can train at home or on the sports ground in the yard.
Proper nutrition during home exercises
To your muscles grow, they need a building material – protein. For this, eat more meat, fish, eggs, cottage cheese. If you eat a little protein, then the benefits of your classes are reduced to zero. The body will start to release its resources for the restoration of microcracks, and the growth of muscle mass will not occur.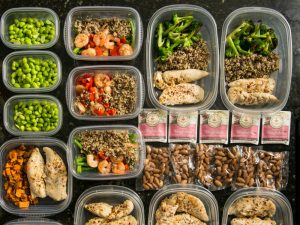 In the diet should be carbohydrates, which are a source of energy. Avoid fatty foods, because you do not need to eat fatty layer.
You must have supper with products that contain many proteins, because they are needed by your muscles in a dream, when they are restored after the loads. Eat breakfast with products containing slow carbohydrates (porridges). In addition, do not forget to eat vitamins, because they are important for a full recovery of the body after the loads.
Eat regularly and gradually increase the caloric content of your diet. Eat 5-6 meals a day, but portions should be small. Thus, you will assimilate all useful substances.
Think about buying sports nutrition. This does not mean that you need to run headlong into a sports store and buy the whole sportspit. You can buy protein, which will nourish the body with protein and help build muscle mass.
Exercise at home
When you visit the gym, your body receives a heavy load, which increases with each week. In this situation, you need to give the body 2-3 days for recovery.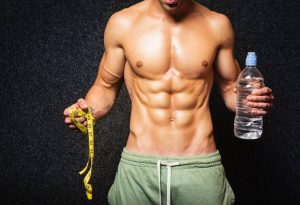 Home workouts take place mainly with their weight, so the muscles are restored many times faster. So that you see the result from the lessons, you need to spend them 5 times a week. First you need to decide how much you will train at home. Set a schedule and follow it (the body likes it when there is a regime).
Next, you need to make a program correctly. For example, the first training is devoted to pumping the back, biceps and legs, and the second – to the press, breasts, shoulders.
Let's look at the most effective exercises:
Pulling on the bar with a wide grip.
Pushups.
Squats on one leg.
Pulling on the bar with a back grip.
Vertical push-ups against the wall.
Twisting on the floor.
The falls forward.
Push-ups with a narrow setting of hands.
Lifting the legs in the vise on the horizontal bar.
During the execution of all exercises, use weighting agents, as well as dumbbells (as additional weight). Thus, you can increase the load and make the muscles work to their fullest.
Do not forget about regular meals and rest. You should consume 2 g of protein per 1 kg of your weight, and also sleep at least 7 hours a day.