CrossFit Workout Features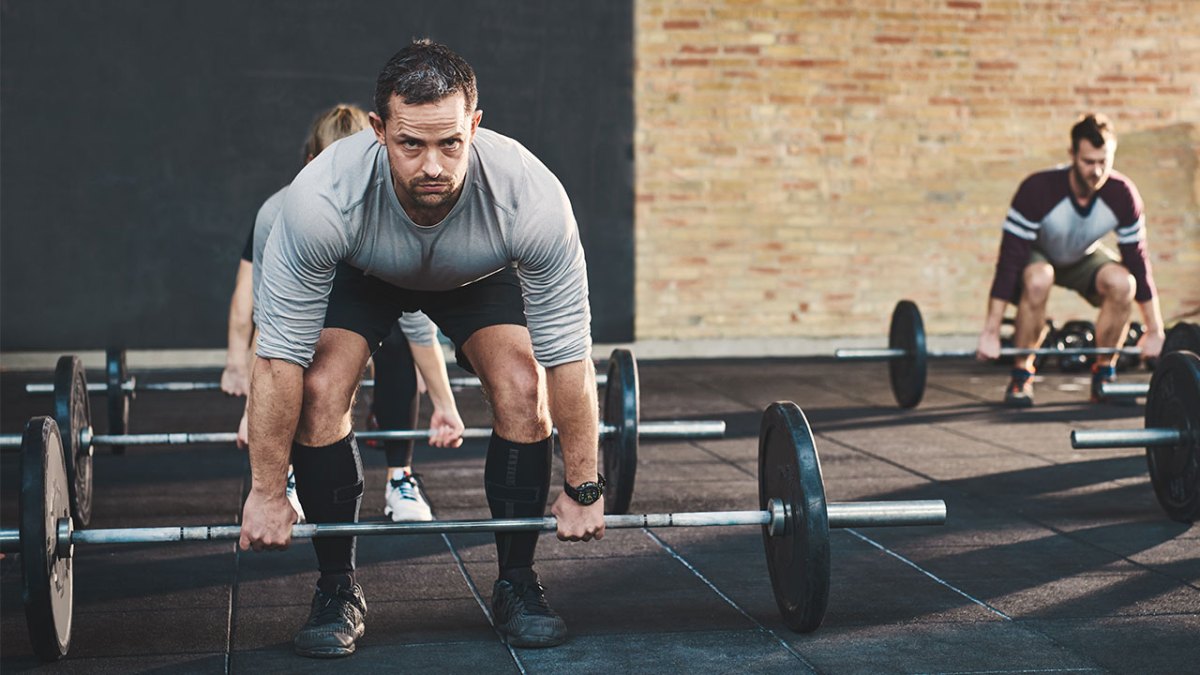 Last Updated on
The creators of CrossFit are Greg Glassman and Lauren Genai. In 2001, the first sports hall was opened, where special classes were held aimed at increasing physical strength, endurance and the formation of an ideal body. They got their popularity due to high efficiency, intensity and effectiveness. Thanks to unique and diverse programs, crossfit is suitable for beginners and professional athletes, helps to prepare for competitions and improve the functional abilities of the body. Today such classes are held in sports halls in all corners of the world. Trainers undergo special training and receive certificates and licenses that confirm training and obtaining the necessary knowledge and skills.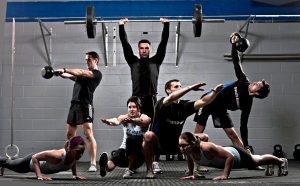 CrossFit Workout Features
Innovative training has a number of features that distinguish it from other physical activities, in particular, circular. Crossfit is aimed at improving the functional features. It includes power and cardio exercises, which involve different muscle groups and accelerate lipolysis. As a rule, several exercises are selected, which are performed by cycles in a circle.
Training is conducted with high intensity and with minimal rest between approaches (up to 15 seconds). Ideally, there is no respite at all, which makes it possible to improve the results and achieve the expected results.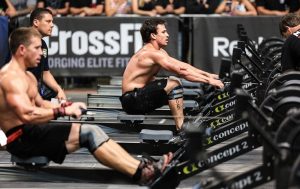 Such training will be useful for people whose profession is related to saving lives, for example, lifeguards on the beach, police, fire and military. In some countries of the world they are mandatory and included in the train at home program.
Due to a wide variety of programs, each athlete, regardless of age and level of physical fitness, can pick up a suitable complex. Begin with more simple loads, gradually increasing the intensity and speed, which will ensure rapid achievement of the goal.
To obtain the desired result, it is important to monitor your diet. For high-intensity training requires a sufficient supply of energy in the body. This can be achieved with complex carbohydrates. In addition, it is important to consume enough vitamins and minerals, fiber and protein.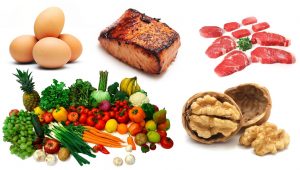 Advantages and disadvantages of crossfit
Crossfit has several advantages, which is due to the growing popularity. The most significant advantages:
Strengthening the cardiovascular system and improving the function of breathing.
Increase physical strength and endurance, improve productivity and effectiveness.
Increased muscle tone and the formation of an ideal sports figure with quality musculature.
Development of universal abilities through the inclusion of aerobic and anaerobic exercises. However, they will not help to reach heights in a specific sport.
A variety of programs, which allows each athlete to choose the most optimal option, and also allows you to regularly change the load, to get the desired result.
Acceleration of the process of losing weight by actively burning fat.
Possibility to conduct classes by cross-class at home. To do this, you need to choose exercises that do not require a lot of space or the use of special equipment. However, it is worthwhile to understand that in the hall there are more opportunities for functional training and obtaining maximum effectiveness.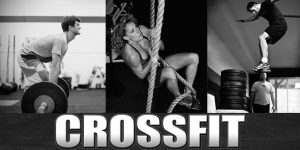 CrossFit has its drawbacks. First of all, it is contraindicated for people suffering from diseases of the heart and blood vessels, as well as in the presence of other diseases, in which increased physical activity is prohibited.
In addition, such training is highly traumatic. This is especially dangerous for beginner athletes or people who previously had injuries. High traumatism is due to the fact that athletes focus on speed, neglecting the observance of technology.
CrossFit Training Program
The trainer is describing the crossfit training program, considering the state of health and the level of physical fitness of the athlete. Each training necessarily begins with a warm-up, which allows you to prepare muscles, joints and the heart for increased stress. Neglecting this rule or starting with complex loads increases the risk of injury or health problems.
CrossFit includes a variety of exercises: pull-ups, barbell presses, jerks, stretching, running, jumping, cycling and swimming. All of them are performed in a circle in several cycles without a respite. If the program is not compiled independently, it is not worthwhile to put a series of exercises aimed at working out one group of muscles. It is important that in one session the maximum number of muscle fibers is studied.
The body and muscles get used to constant loads, so they should be changed regularly, adding new exercises, increasing the number of approaches and the intensity of movements. At the end, a hitch is necessary, which will relieve tension and prevent pain.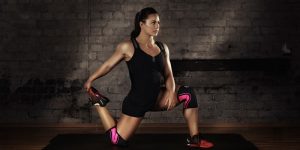 The program implies training 3-6 times a week. However, beginners may not be able to do this. In this case it is recommended to provide longer rest. The approximate duration of training is 45-60 minutes.
The alternation of aerobic exercise will reduce the amount of subcutaneous fat, provide a qualitative relief and help create an ideal, athletic figure. In addition, such loads will improve the work of the breathing system, heart and blood vessels, will allow the body to adapt more quickly to a change in activity. They will make the body more hardy and flexible, and the movements are coordinated and smooth.
You can study crossfit at home. However, classroom activities in a group of like-minded people will increase motivation and create a spirit of healthy competition. Crossfit for beginners is always provided with a coach who will monitor the correctness of the exercises.
CrossFit is a unique exercise system that aims to increase physical strength and endurance, as well as muscle development, improving breathing and strengthening the cardiovascular system. Annually specialists make small adjustments, which makes the complex even more effective and useful.